August, 2019: This summer, the INDIE team was supported by international students. Tatjana Walter and Lenny Ferrer worked with Rijul Bhimwal, a DAAD RISE fellow (Pennsylvania, USA), Anne-Laure Ricord, an ERASMUS student from Paris (France) and Mahmoud Elsaraf, an intern from Egypt studying in Bielefeld, on a biotech process for indole.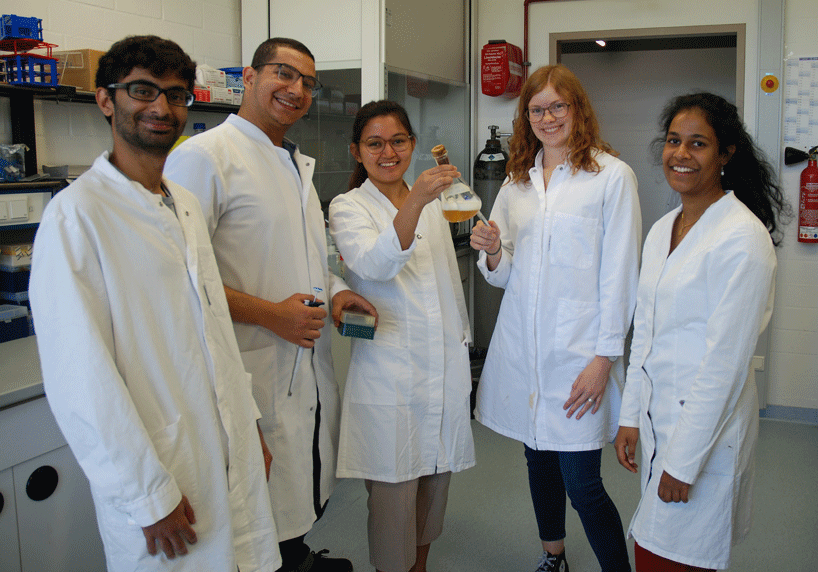 April, 2019: Axxence produces natural flavour ingredients using plants as crude enzyme sources. The following video shows the biocatalytic production process for the manufacturing of natural 2,6-nonadienal from unsaturated fatty acids using cucumber as the crude enzyme source.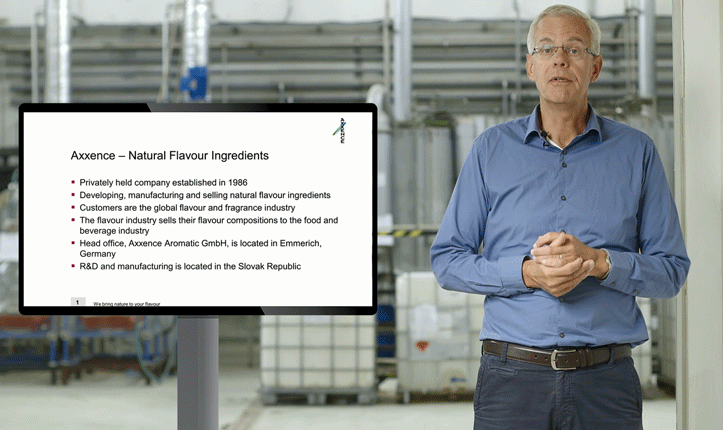 April 11, 2019: Lenny Ferrer from the #INDIE team guided 10 pupils (9th grade) from the Freiherr-vom-Stein-Gymnasium (Bünde) through the laboratories of the Wendisch group. The pupils learned about work as a scientist in a biotechnology lab and about the concept of sustainable indole bioproduction.
April 1, 2019: The concept of sustainable indole bioproduction was presented by Tatjana Walter of the INDIE team to pupils, chemistry trainees and their teachers at the technical college Berufskolleg Senne in Bielefeld. A deep discussion about life sciences and university life evolved afterwards.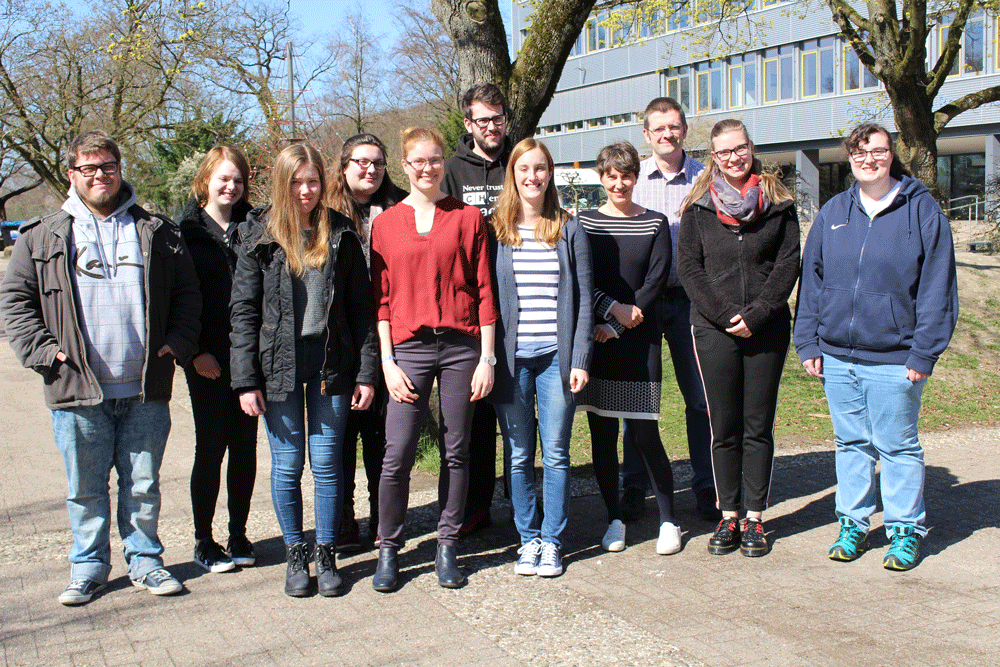 January 31-February 1, 2019: INDIE project meeting in Bratislava, hosted by Axxence Slovakia s.r.o..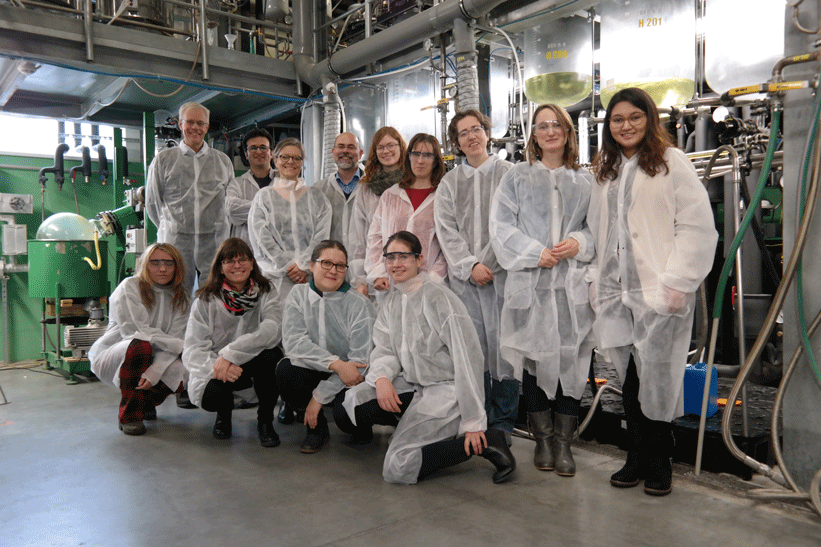 January 10-11, 2019: During a meeting with a Korean delegation from Kyungsung University in Busan South Korea, cooperation partners of the Wendisch lab at UNIBI, that highlighted international cooperation on the university level, the level of Bielefeld Biology department and in European research projects Tatjana Walter and Lenny Ferrer presented the INDIE EraCoBiotech project. Tatjana Walter discussed the whole process from conception of the idea to the approval of funding and introduced the research topic of sustainable indole production with her first results and Lenny Ferrer introduced the tryptophane dependet regulatory circuits. The meeting was held January 10+11, 2019, at Center of Biotechnology (CeBiTec), Bielefeld.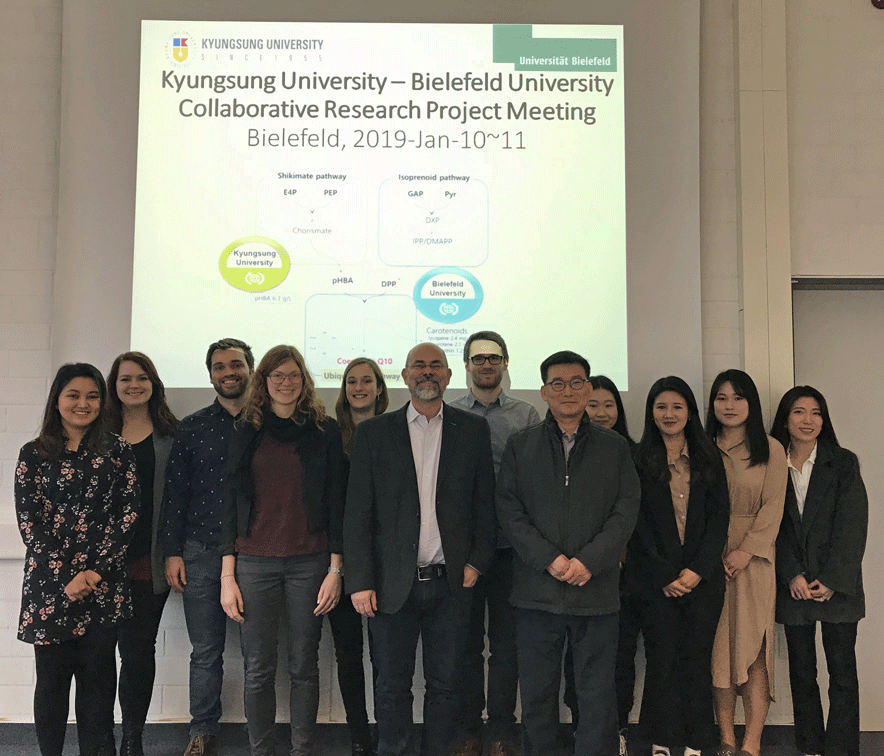 October 17, 2018: Tatjana Walter of the INDIE team presented the concept of sustainable indole bioproduction to pupils during the course "TeutoLab-Academy Systemsbiology" at Bielefeld University. The pupils were thrilled and discussed interesting and critical questions about biotechnology, science and sustainability with Tatjana.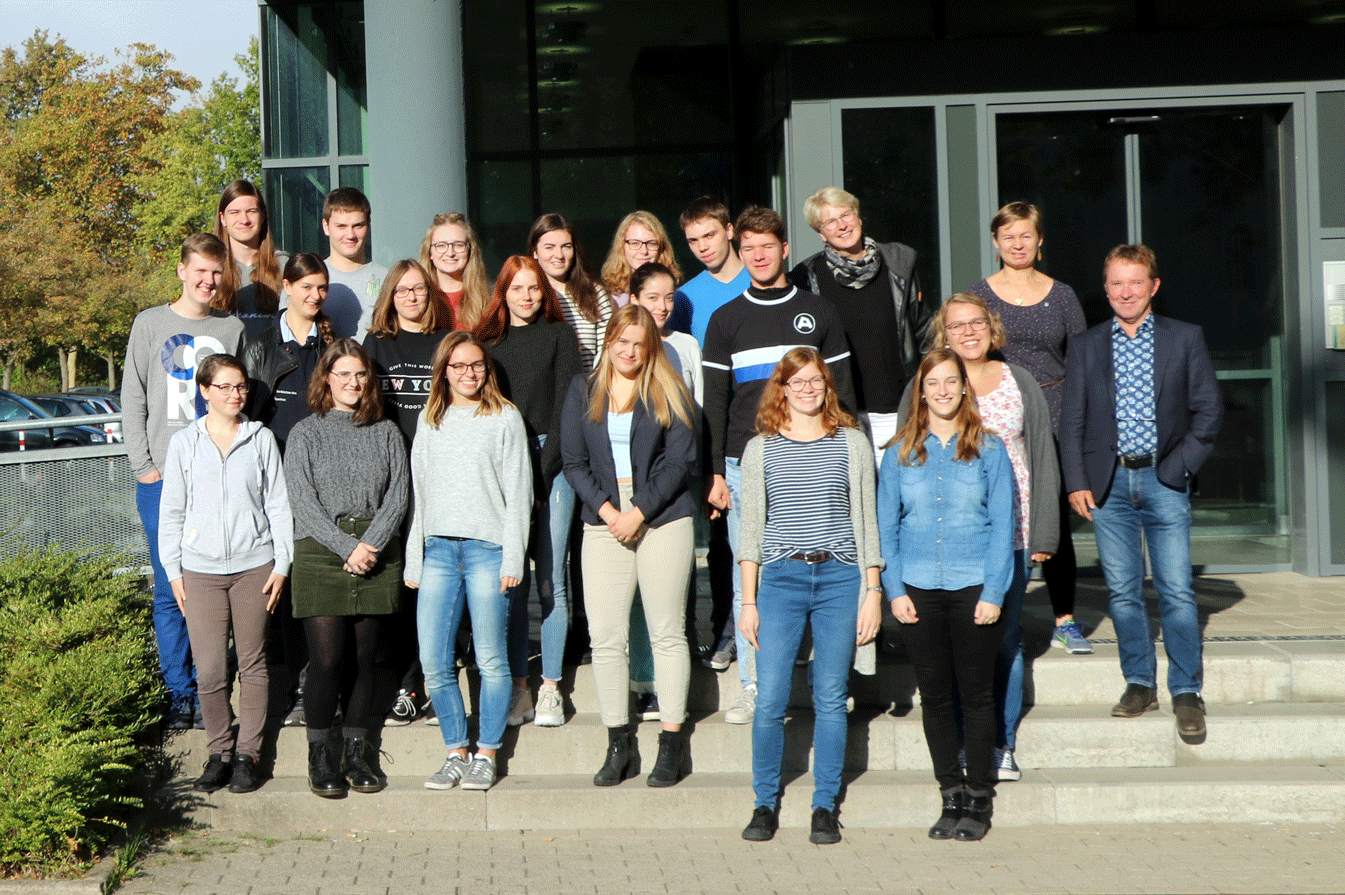 June 13-14, 2018: ERA CoBioTeck Kick-Off session at ACHEMA in Frankfurt (DE)
Project coordinators Dirk Bosch and Katarina Cankar presented INDIE at kick-off session "Biotechnology for a sustainable bioeconomy" at ACHEMA in Frankfurt.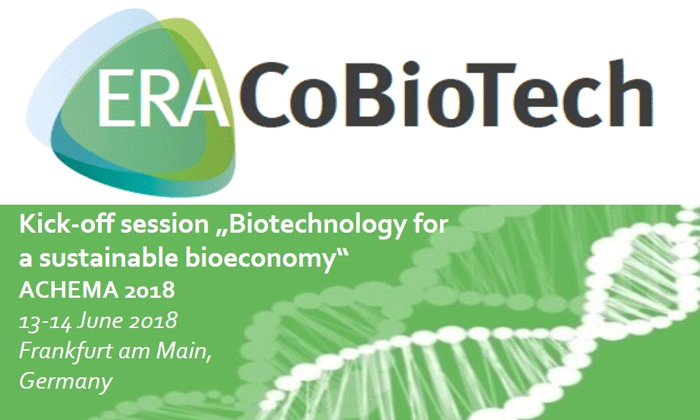 May 16-17, 2018: Kick-Off Meeting in Wageningen (NL)
INDIE kick-off meeting was hosted by Wageningen Plant Research. INDIE team met for the first time for project presentation and discussion about strategic objectives for the first project term.
The INDIE Team: